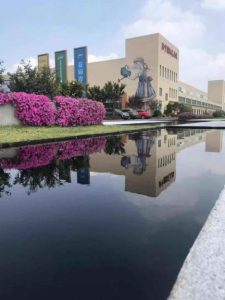 Urgent delivery to Beijing
We were contacted by Alistair W Baldwin Associates, a well known and respected garden design company to supply DyoFix Pond Black. The challenge was to get the pond dye delivered to the garden site in Beijing before the 27th August. This request came through on the 19th August!
Well done TNT!
Hats off to TNT Courier Service as they surpassed all expectations and delivered on 22nd August and the images show it was all worthwhile.
Note: This is not the first time DyoFix has been used by Alistair Baldwin; we supplied DyoFix Pond Black for the award winning Tour de Yorkshire Garden at Chelsea in 2014.
For more information please email our sales department or telephone sales by dialling 0113 256 4251.